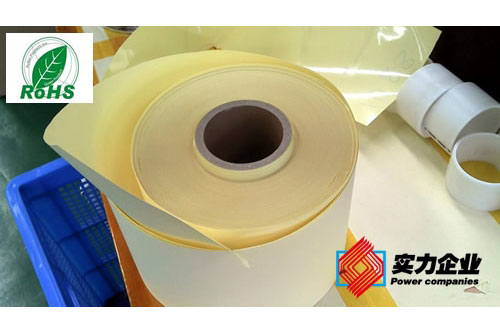 Product Description
AB is a double-sided adhesive polyester film coated with a silicone adhesive on one side, the other side of the double-sided adhesive tape coated with an acrylic adhesive,
There are high temperature, good insulation, easy processing and other features.
Performance advantages: temperature -20 degrees to +180 degrees, silicone rubber for double-sided tape.
Superior heat resistance, a thin polyester film to the substrate, with a high temperature, docile resistance.
Side adhesive tape using silicone rubber can be preferably a silicone-based adhesive, especially suitable for bonding a silicone rubber;
Another surface using metal plates, plastic plates and other adherends exhibit excellent adhesion acrylic adhesive.
Each double-sided release, with peeling light, easy processing-type and so on.
Excellent insulation, insulation level to H level