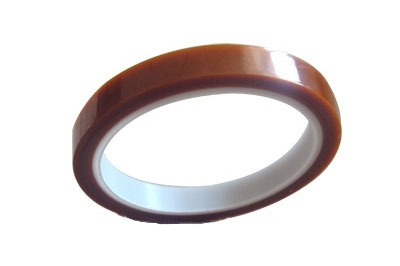 Product Description
Tape Name
Very ears tape (acid PI tape) Model
Very ears tape (acid PI tape) specification
Very ears tape (acid PI tape)
SLK-PIRB260
500mm * 33m
Very ears tape (acid PI tape) Description:
● polyimide tape SLK - PIRB260 with release film laminating
● mold sections made according to customer requirements
SLK - PIRB260 polyimide film (Polyimide) high temperature pressure sensitive adhesive coated substrate.
Product composition:
→ polyimide film
→ High Performance Mixed pressure sensitive
Physical parameters:
Project
Unit
Specification
Value Test Method
Remark
color
Amber
Visual
Substrate thickness
mm
0.025
ASTM D-3652
±0.001mm
The total thickness
mm
0.060
ASTM D-3652
±0.002mm
Peel strength steel
N/25mm
8.0~12
ASTM D-3330
Tensile Strength
N/25mm
≥115
ASTM D-3759
Elongation at break
%
≥35
ASTM D-3759
Withstand voltage
KV
≥5
Temperature resistance
℃/30min
180
Length
m
33 200
Width
Mm
2~500
Electrolyte resistance
60 degrees 72 hours does not fall off, do not fade, acid electrolyte
Features:
With acid and alkali resistance, high electrical strength, high temperature, high adhesion, F class insulation and corrosion resistance, soft docile and other characteristics.
Application areas:
Can be used for packaging lithium very ears, halogen-free and environmentally friendly.
Storage conditions and validity:
1. The product is stored at room temperature, 20 ~ 80% RH environment.
2. Use the product within 12 months after the date of manufacture, get the best performance.
Note:
All above-mentioned techniques are the company uses proven and reliable testing methods, average values obtained after repeated testing. However, to ensure the correct selection and use of our products, please use the object based on desire, first using a detailed understanding of the purpose and conditions of probation, or notify the Company in order to provide you with further explanation and service.